P.O. Box 3956, Champaign, IL 61826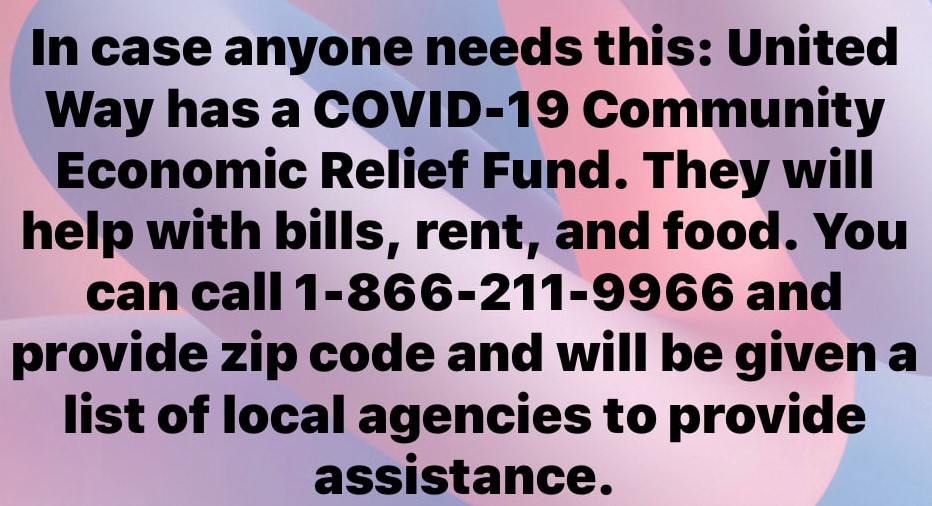 We have been continuing to monitor the situation surrounding COVID-19.
Our company is operating, but our office is in partial shutdown, while we do our part to limit contact during the "Shelter In Place" order given by the State of Illinois.We understand these are unprecedented times and that a lot of people may be confused and uncertain, especially when thinking of their financial stability. If you are experiencing financial issues due to this situation, we recommend staying up to date with the several government programs offering financial aid to those in need and to apply as soon as they become available.
Here is a link to information about several different agencies that can help in a variety of ways:
If you are worried of not being able to pay next month's rent or any future rents and have exhausted all your options through State unemployment benefits, savings, Regional Planning, borrowing from family members or other creative ideas, we ask that you please send us an email prior to the rent's due date (April 1st) explaining your situation along with proper documentation. At that point we will assess and come up with a plan together.
In the meantime, we would also like to inform you that due to isolation requirements, any maintenance request other than an emergency (i.e. heating & A/C, water pipe leaks, gas leaks, roof leaks toilet and drain issues) will need to be postponed until further notice. Please make ALL maintenance requests directly to John at 217-776-2643 or 217-840-2833 or preferably via our website by clicking here.
We want to sincerely thank those who are working hard within the essential services of our community and to all others who are staying home to help avoid the spread.
Our best wishes to you and your families.
Hughes Real Estate, Inc.
Office: 217-359-0203
Randy's Email: randy@hughesre.com
David's Email: david@hughesre.com